New this autumn: Caring Dads group
Published: 18 Jun 2021
We're delighted to announce that starting this Autumn, Welcare will be delivering Caring Dads™ – a group programme which aims to improve the parent-child relationship between fathers and their children.
For more information see our flyer below, or contact info@welcare.org to sign up or make a referral.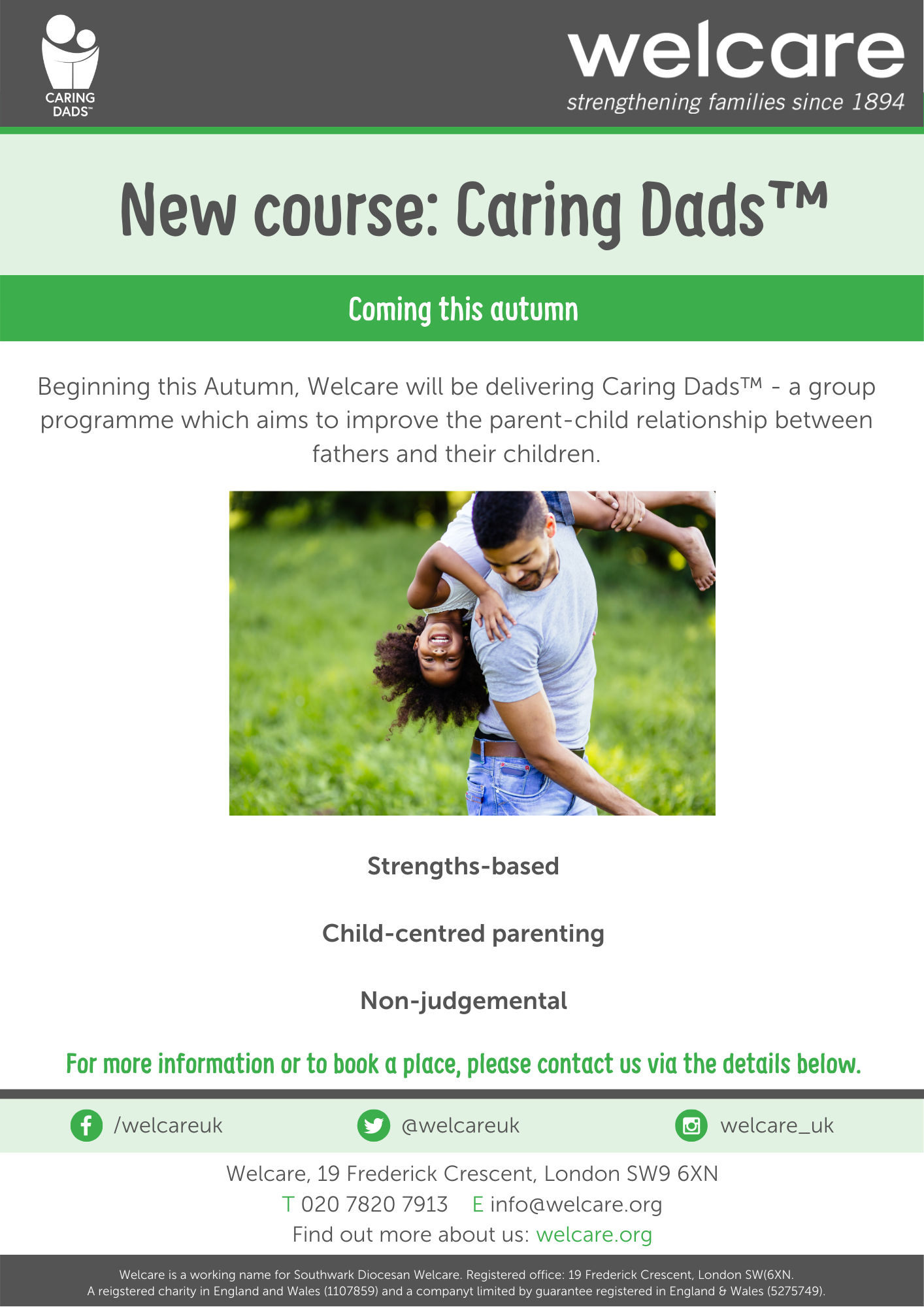 Share this page via...